Possibilities Are Endless.
Discover what's happening @ Sheraton On The Park.
Whether you've just checked-in, or enjoying your room and wondering what to do tonight. You will find everything you need to know about all of our exciting venues and luxury facilities right here!
Feast
Level 1
Feast features large secluded booths, communal dining tables, a private dining room, al-fresco terrace and an intimate lounge to gather with friends. Overlooking picturesque Hyde Park, Feast offers an irresistible culinary spread with a renowned International Seafood Buffet.
SPG Members enjoy a 15% discount on food when dining at Feast.
Or call Guest Services on your in-room phone to make a booking.
What's On
Lunch
Served daily from 12:00pm to 2:30pm
from $79 per guest Monday to Friday
from $89 per guest Saturday & Sunday

Dinner
Served daily from 6:00pm to 10:30pm
from $89 per guest Monday to Thursday
from $99 per guest Friday to Sunday
Mother's Day at Feast
14 May 2017
This Mother's Day, treat your mum to an extravagant lunch or dinner so she knows just how much she means to you
Lunch From $119.00 inclusive a glass of Domaine Chandon Rosé
Dinner From $109.00 inclusive a glass of Domaine Chandon Rosé
Conservatory Bar
Level 1
The elegant Conservatory Bar welcomes you into a warm and classy space for food, drink and relaxation as you overlook lush Hyde Park. Popular for after work or pre-dinner drinks where you will find creative cocktails, tapas style snacks and live music every Wednesday to Saturday, you'll be able to sip away the twilight hours in pure luxury.

SPG Members enjoy a 15% discount on food when dining at the Conservatory Bar.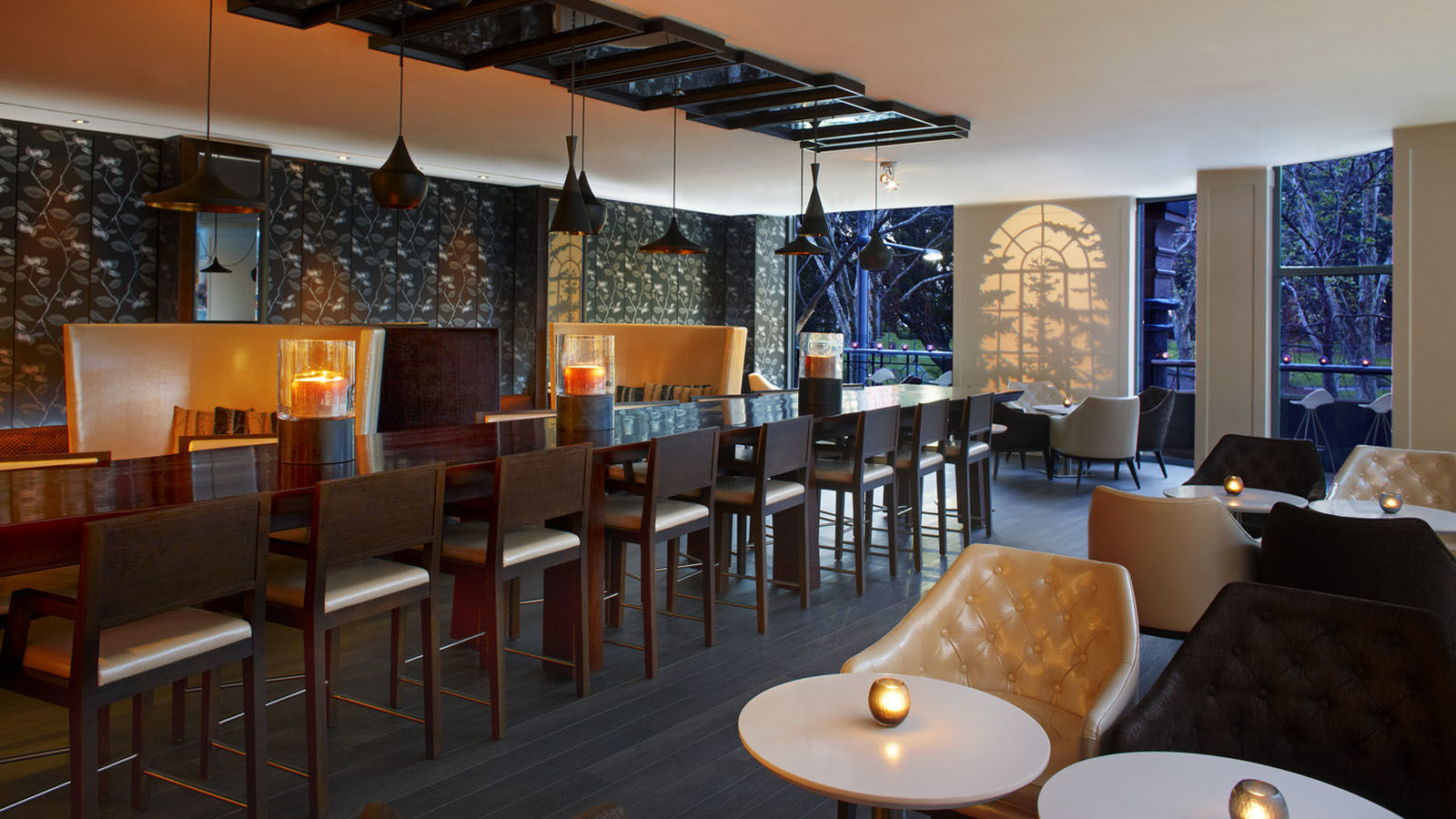 What's On
Opening Hours
Sunday - Thursday 4:00PM - 11:00PM
Friday & Saturday 4:00PM - late
The Perfect Pair
Savor the unexpected with Paired, our menu of expertly matched small plates, premium wines and craft beers. Highlighting imaginative ingredient combinations, Paired delights the palate and invites exploration.

Available daily | From 4pm
Live Entertainment
Whether you're trying to relax or getting ready for a night out, our Conservatory Bar is the perfect place for an enticing drink with live entertainment every Wednesday to Saturday night.

The Gallery
Ground level
Indulge in a decadent High Tea experience in Sydney at The Gallery. The Gallery showcases a striking design, drawing inspiration from the iconic Hyde Park. The luxurious design and modernist approach has resulted in an all-day venue that is inviting and inspirational.
SPG Members enjoy a 15% discount on food when dining at the Gallery Tea Lounge.
Or call Guest Services on your in-room phone to make a booking.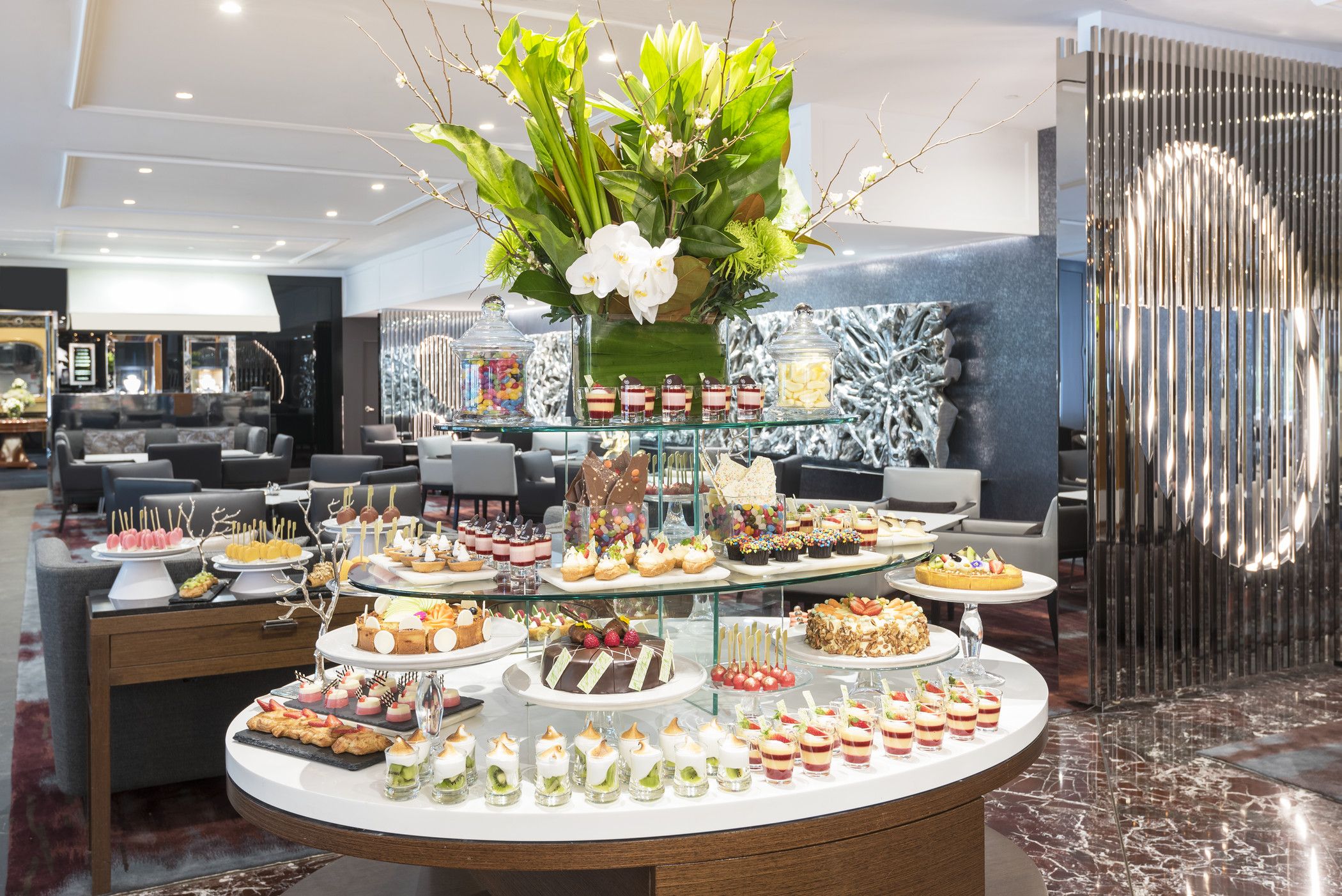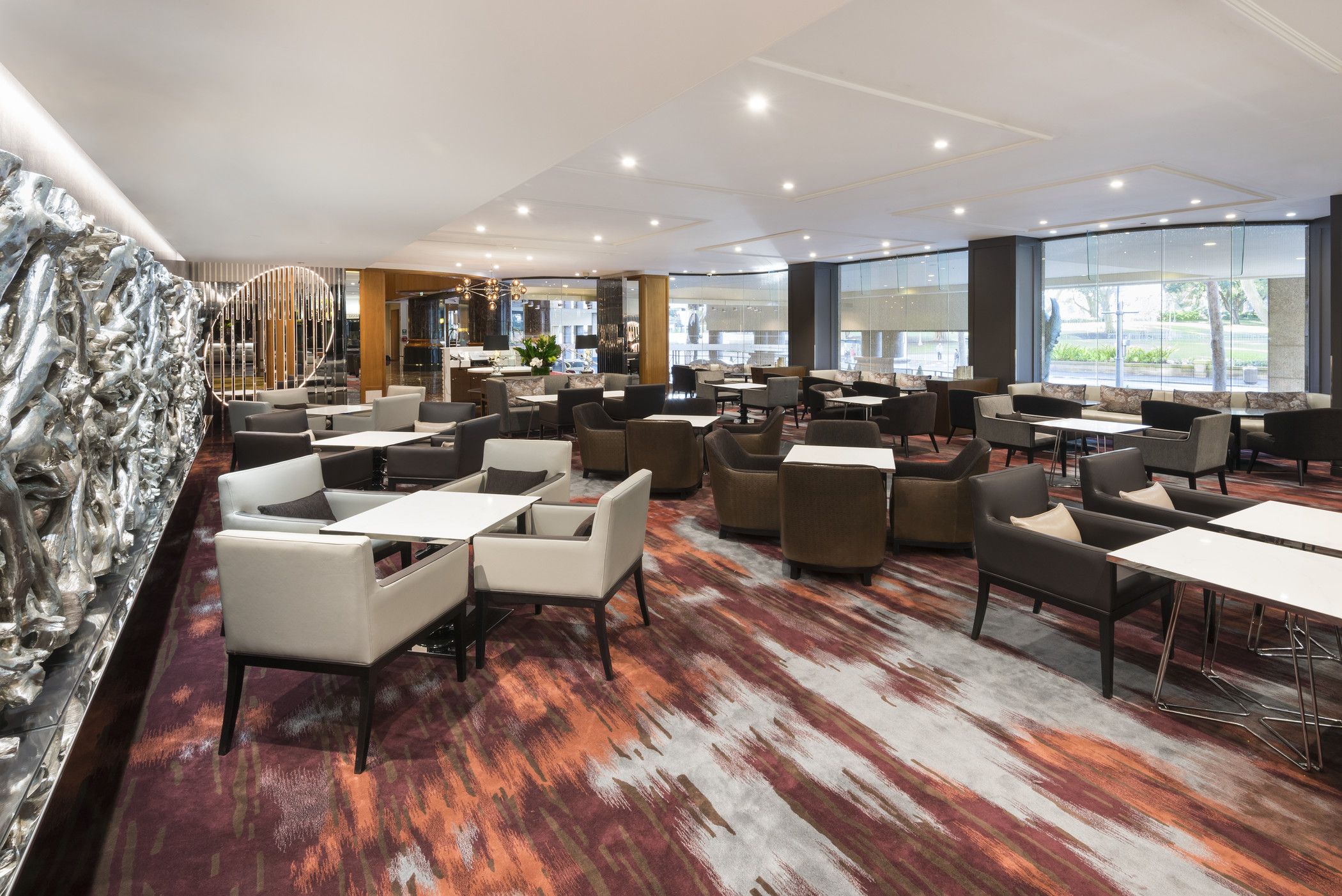 What's On
Opening Hours
Monday - Sunday 10:00AM - 5:00PM


High Tea
A modern yet elegant twist on the traditional high tea. Indulge in three tiers of delicious sweet and savoury bites that will tickle your taste buds.
High Tea Experience with Bubbles
- From $49 per person
- From $69 per person, including a glass of Champagne
Afternoon Tea
Every weekend The Gallery transforms into a haven, showcasing an inspirational Afternoon Tea Buffet.
Weekend Afternoon Tea Buffet
From $55 per person.
Includes one coffee or tea per person.
Available Saturday - Sunday
1st seating 12:00PM - 2:00PM
2nd seating 2:30PM - 4:30PM
Link@Sheraton
Ground level
It is our priority to make Sheraton on the Park your home away from home. The Link@Sheraton experienced with Microsoft does just that. Located on the lobby level, it is a secure and fun area to stay connected to your world. Work or browse on our terminals 24 hours a day, or bring your laptop and access our complimentary wireless broadband.
Health Club
Level 22
Run, step, lift and sweat while overlooking the magnificent Hyde Park and sity skyline. Our Health Club provides a beautiful setting, located high above the city, and features state-of-the-art equipment. You'll also find the rooftop pool/ jacuzzi, sauna, steam room and the outdoor terrace with sun lounges making it the perfect place to warm down.
Day Spa
Level 22
Our On The Park Rejuvenation Day Spa, located on level 22 is a place for you to relax and restore your energy. Travelling for business or leisure, your time with us will be a perfect getaway where our experienced Spa Angels who will pamper you with their expertise in body care treatments.
Call Guest Services on your in-room phone to make a booking.
Start Earning!
Earn, redeem and enjoy your benefits at any of our more than 1,200 hotels and resorts across ten distinctive brands in nearly 100 countries. More luxury, more destinations means more ways to get the rewards you want, when you want them.
Restaurants & Bars
Delicious now has a new meaning, as you earn Starpoints at over 1,100 hotels and resorts in nearly 100 countries. Plus, SPG Restaurants and Bars lets you dig in to exclusive member-only savings of up to 30% at restaurants and bars worldwide.