Testimonials - sharing sucess stories at Sheraton on the Park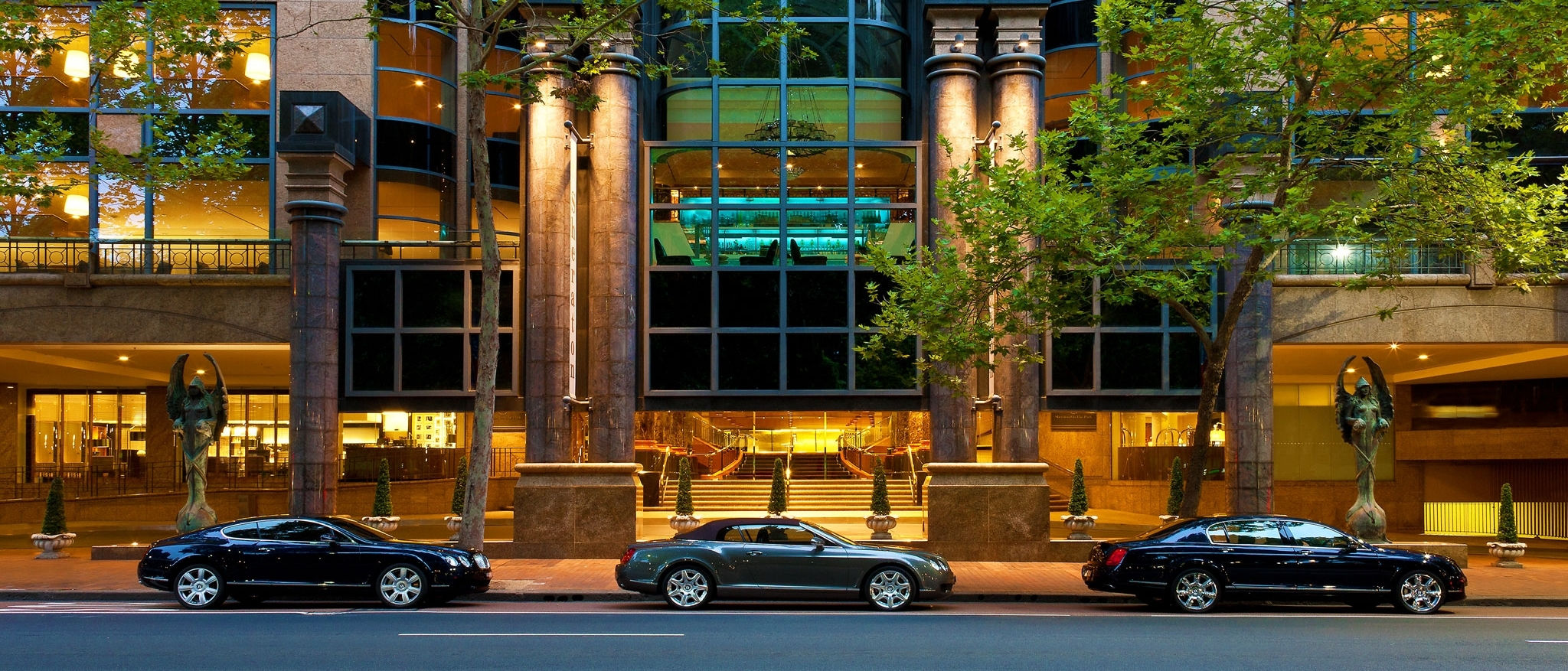 We strive to create successful events and rewarding memories for any occasion; from small meetings to intimate gatherings, wedding receptions and cocktail parties, to product presentations and gala dinners.
In line with our vision "Life is better when shared" we value our guests feedback, and invite you to share your stories with us. Please send your feedback to sheratononthepark@sheraton.com.

Or if you are currently planning an event, find out more about meetings & events at Sheraton on the Park.
1Spatial Australia
February 2015
I would just like to thank all staff who assisted in the running of our planning day event. From the moment we walked in the door until the moment we walked out, all staff we encountered were highly professional, prompt, courteous and helpful. The food was fantastic and the room was perfectly suited to our needs. We couldn't have asked for anything more and we are very impressed with our time at Sheraton on the Park. We look forward to doing business with you in future.
UTS Careers
January 2015
Thank you for hosting the UTS Careers meeting on Monday and Tuesday. The event would not have been a success if it wasn't for the assistance from the Sheraton team. Your work effort and professionalism was of the highest calibre. You have a great team and I look forward to hopefully working again with Sheraton on the Park in the future.
Medical Meetings
January 2015
A personal thank you all so much for this week! The whole team has a great understanding of how we work and always ensure the foundations are laid for a successful week. It's always great when our client selects Sheraton on the Park as I know we will be in excellent hands. The banquets team has done a incredible job; everyone has taken great care of us - and thank you for getting us vanilla ice cream. We also got some great feedback from the delegates regarding how amazing the team was and how everyone went above and beyond assisting them. Don't think I could fault the Sheraton team this week, and as always you made being away from home and the long hours not so bad.
Association of Corporate Travel Executives (ACTE)
December 2014
Thank you so very much for the incredible service and support that you and all of you your team members provided. I can't tell you how many times people commented on the professionalism of the event. It was clear that everyone on the Sheraton staff was 'all in,' and our attendees took note. It has been a pleasure to partner with you again this year.
Tim & Ophilia's Wedding
December 2014
Thank you for all your help throughout the wedding planning journey. We could not have manage the process from overseas without all your timely info and advice. We also appreciated your help on the day. The event went smoothly and our guests have nothing except excellence to say about the services & food.
Cook Medical
November 2014
It was amazing! The staff was great to work with, everyone made sure everything was going smoothly, touched base regularly and even checked in before leaving. The whole team were very attentive, friendly and looked after our guests impeccably. The food served at all events was lovely. Feedback has been great, and the range offered seemed to suit most peoples needs. Staging Connections were amazing to work with in the lead up and during the event. Friendly & efficient, always ensuring that everything was ready to go and ran smoothly. Greatly appreciated the extra support. Thank you!
Prom Night Events
November 2014
The banquet team was superb and went above and beyond to make sure everything was perfect! Everyone had a great attitude and worked together so well that we were ahead of schedule throughout the whole night. The food was amazing! Overall, my experience working with you guys was fantastic and I would love to work with your team again! Great job and many thanks for everyone's hard work!
Serendis Leadership Consulting
June 2014
We just wanted to say a big thank you to the team at the Sheraton for a very successful event yesterday. We were thrilled with the facilities, the food and the service. The staff were all most helpful and accommodating.
Dick Smith
May 2014
A huge thank you for the coordination of our breakfast. Please extend my thanks to the entire team, our event was professional and extremely organised. I organise a number of events and this has by far been an absolute stand out. The team was extremely flexible with last minute changes and made great recommendations. They also went the extra mile by helping me set up the pop up banners and getting me coffee and water when I arrived at 6.30am - which was very much appreciated! Many thanks.
Veritas
May 2014
I want to sincerely thank you for all the work you did on this group, I understand the lengths you went to, ensuring that the event went well and I must say Sydney was one of the best shows we did (out of 9 of them). Again, thank you for all the wonderful work you do for me.
The Law Society of New South Wales
February 2014
I just wanted to thank you so much for all you did to make our seminars a success last Saturday. We were so impressed! We would like to especially thank Wilson for all his help and nothing was a problem for him, he was so helpful. All your team were helpful and very kind and we look forward to next Saturday's seminars at Sheraton on the Park. The feedback from the attendees were also fantastic. They said the food was amazing and is the best they have ever had at a seminar! Could you please pass on our thanks and gratitude to your management and team.
Medical Meetings
January 2014
I just wanted to send a quick email to say a BIG thank you to the whole team for an amazing week last week. The whole week was flawless and we had nothing but great feedback from the whole event. Please pass our thanks to John-Michael, Rob, Viktoria and the rest of the banquets team and also the front office/concierge guys! Look forward to working with you again this year.
ANZ Wealth
December 2013
We've had really positive feedback from so many who attended the conference. Everyone loved their rooms and were grateful for the upgrades/bottles of wine included. The food in both Feast and our meeting room were outstanding – please pass on this feedback to your kitchen staff. Everyone also raved about the view and the breakfast up on Lv 21. We're really pleased so many people were so happy. It's not always easy pleasing everyone at conferences like these.
Visionstream
December 2013
The night was absolutely amazing! I couldn't have asked for any better service from yourself and the rest of the team. I have had only positive feedback from all guests who attended. So thank you to you and the team on the night. The service was outstanding, the food was amazing and the room setup was beautiful.
Medical Meetings
December 2013
A HUGE thank you to you all. It was a pleasure as always and as I mentioned to you I forgot I wasn't a guest and that I was actually working. Your attention to detail and excellent organisation ensured that everything was communicated to the team and executed as requested by Lauren and myself. JMH is amazing and there are not actually words to describe how exceptional his is. He will no doubt make an excellent GM one day. Lastly, I have to also mention Anna and the floor staff member from yesterday morning with blonde hair (whose name I didn't catch), as they both took great care of us as well.
Holmes Institute
December 2013
Just a quick email to thank you and your respective team for all the help yesterday. We have had nothing but fantastic feedback from staff and students. Your efforts in responding to our requests, assistance with the students and the running of yesterdays event was awesome, it made my job a lot easier.
Commonwealth Bank
November 2013
First can I start by saying how amazing a job Rob did on Friday! We had a lot of last minute moving of tables, and he did it all with a smile on his face. Please thank him – he was great! Also thank you for organising those different chairs for us – it definitely made a huge difference! The event went well and the feedback has been good. I very much appreciate your assistance with all the logistics in the lead up.
Serenade Leather Product Launch
November 2013
Thank you for your kind assistance to arrange the product launch and company dinner at your hotel. We are very appreciated your effort and your team member's fantastic service to look after our business. Serenade Leather will surely commence another product launch or similar event at Sheraton again next year.
CC Conferences & Corporate Events
November 2013
Thanks so much for all your help and support over the past week with the ASID conference. It all went very smoothly and the hotel staff was friendly and helpful throughout. Actually, every staff member was really approachable and cooperative. Special mention (of course) to Anna who seemed to be always there when I needed her. Does she not go home at all? But I hate to mention just one person, as they were all great.
Thomson Reuters Conference
October 2013
I just wanted to say thanks for all your help during our conference. The conference was a great success and a big thank you to the Sheraton staff for making it possible. I also want to thank you for upgrading my boss to a suite was very unexpected but most appreciated.
Citigroup
October 2013
Just wanted to say a big thank you to all the team that worked on our conference. It's been a pleasure to work with all of you both in the lead up & on the day. John Michael & Anna couldn't have been more helpful & attentive the whole time. One of the key stakeholders for the event also felt the event was seamless, which is great.
Kora Organics by Miranda Kerr
October 2013
Thank you so much for helping us to make our conference such a huge success. The service level was phenomenal! The catering was divine! Thank you too to Fernanda for her attention and assistance.
Sheraton on the Park
161 Elizabeth Street
Sydney NSW 2000
T +61 2 9286 6000
E sheratononthepark@sheraton.com