High Tea with Peter Kuruvita
Celebrate the craft of tea in gastronomy with Peter Kuruvita
Be a part of a special weekend engagement this July, as we host high tea with celebrity chef and Dilmah Tea brand ambassador, Peter Kuruvita at The Gallery.
Immerse yourself in a celebration of tea in gastronomy, as Chef Kuruvita conducts a live cooking demonstration of tea-infused sweet and savoury items, while recounting his incredible journey in bringing together the flavours of Europe and Asia.
From Earl Grey and Chamomile to Ceylon and Darjeeling, book now and explore the versatility of the humble tea.
Tea-flavoured delights will include:
Heirloom tomatoes and kale pita with Chamomile chicken
Sweet caramelised bacon with Earl grey glaze on onion and rocket frittata
Mandarin tea crème brulée tart
King coconut and cold infused blueberry and pomegranate tea smoothie with banana honey and chia seeds


A complimentary glass of Prosecco as well as gifts from Dilmah Tea will be provided to all guests.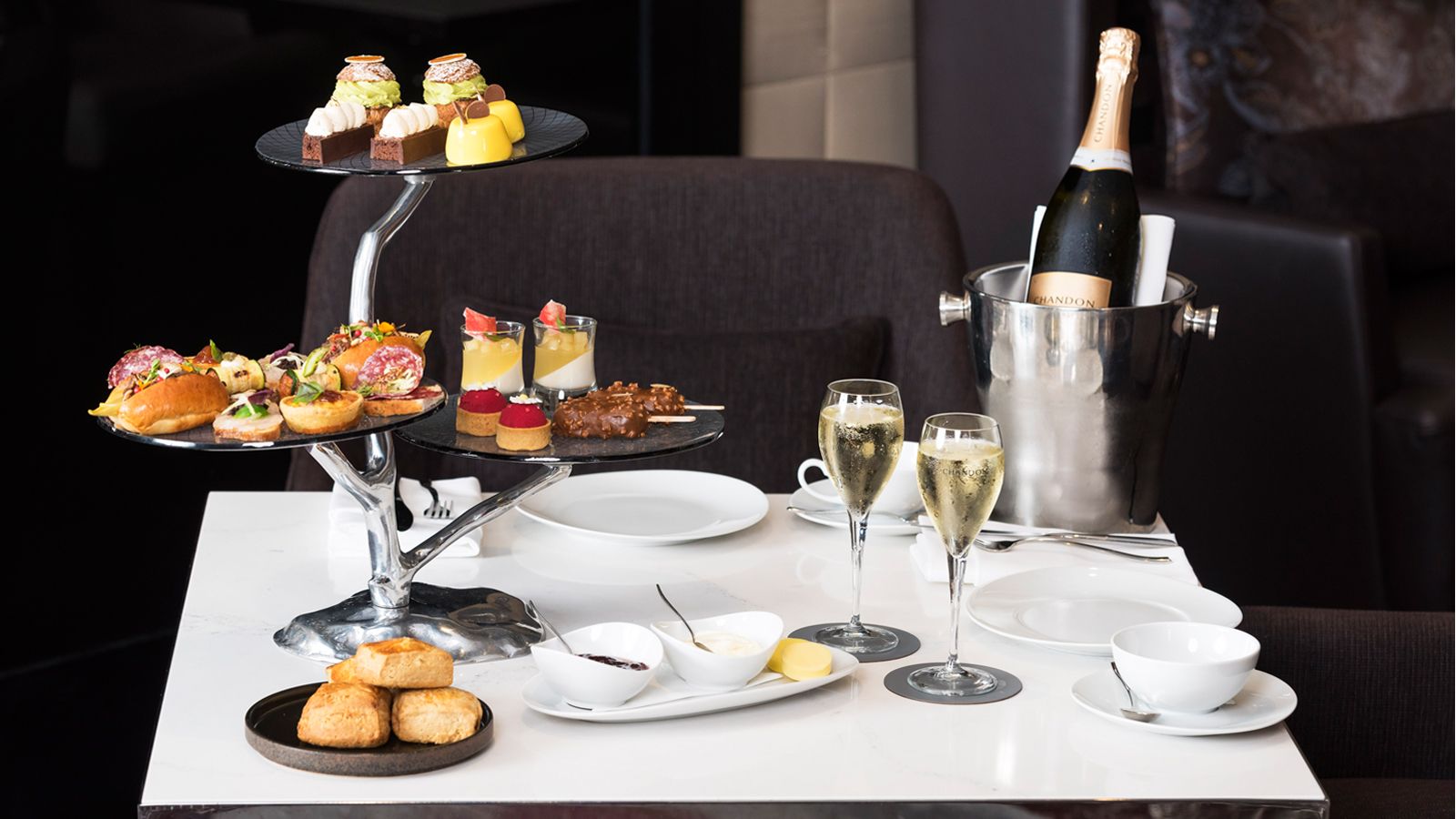 The Gallery, lobby level
Saturday 28 – Sunday 29 July 2018
From $85 per person*
*Bookings are essential
Available Times
Seating 1 12:00PM – 2:00PM
Seating 2 2:30PM – 4:30PM

To book, please contact:
T +61 (2) 9286 6000
E dining.sydney@sheraton.com
Peter Kuruvita High Tea Month

Savour Chef Kuruvita's tea-flavoured delights in a month-long event featuring several of his special High Tea items. A menu of premium cocktails and mocktails infused with Dilmah Tea will also be available.
30 July – 31 August 2018
From $59 per person
Weekdays (Monday to Friday) - Set stand
12:00PM – 4:00PM
Weekends (Saturday to Sunday) - Buffet
Seating 1 12:00PM – 2:00PM
Seating 2 2:30PM – 4:30PM