Live Entertainment at Conservatory Bar
Visit Conservatory Bar, popular for after work or pre-dinner drinks, creative cocktails, tapas style snacks and live music every Wednesday to Saturday. With a different line up every day, Conservatory Bar transforms into a romantic place to be with the partner and enjoy Jazz music, or just sit back and relax.
Join us from Wednesday to Saturday to experience live music whilst enjoying fabulous drinks and food.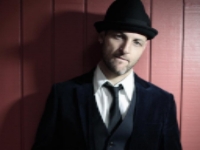 Glenn Cunningham has written, produced and performed with many huge stars, like Guy Sebastien and Tina Arena, during his 20 year career in the industry. Following his success as a Finalist on "The Voice" Australia, Season 1, he's shown his true colors as an engaging and dynamic front man. Come and witness this Sydney story teller doing what he does best.

Find out more >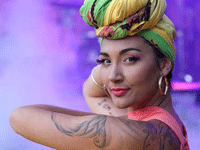 ALPHAMAMA is a dynamo on stage! Combining her love of 90's RnB hip-hop, jazz, reggae and soul she serves up unique renditions of the songs that inspired her, always making them her own. A generous performer who loves to interact with her audience, she is a charismatic entertainer with a magnetic energy.

Find out more >
Tiago De Lucca, the singer, guitarist and song-writer plays a fine combination of soul jazz, R&B and disco funk alongside original tunes flavoured with Brazilian rhythms, reggae, samba and bossa nova. A vast spectrum of grooves over sophisticated harmonies.

Find out more >
Fernando Aragonés - Born in Porto Alegre in Brasil and now residing in Sydney Australia. Fernando is a singer/songwriter bringing influences from his native homeland and fusing them with modern technology. He plays guitar, loops it, adds beats via a sampler, adds bass and sings. This is a one man show that has to be seen to be believed. If you close your eyes you would be forgiven for thinking you were listening to a 3 piece band. Fernando's live set travels through a range of different rhythms infused with strong yet smooth vocals flowing seamlessly from English to Portuguese.

Find out more >
Dan Spillane entered Australian Idol in 2005. Driven by a dream and desire to make a career in the music industry and inspired by past Australian Idols. Having little knowledge and experience with singing, Dan entered the competition along with 30,000 other hopeful's finishing 5th overall. Since 2005 Dan's confidence and experience has grown immensely. A regular solo act at Sydney's most popular bars and night spots, his ability to entertain a crowd is second to none. One of the most diverse singers to emerge, you can expect to hear Jazz, Pop, Rock, Folk, Blues and Soul regularly. Dan's ability to take a song somewhere else and make it his own is the trade mark of this young, fresh, highly entertaining guitarist/singer.

Find out more >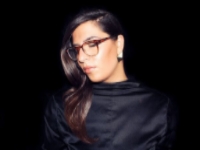 Justine Eltakchi is from a musical family and entered the industry at the age of 16 singing in a family band at some of the most iconic Sydney venues. Justine has since performed at festivals, bars and venues from Sydney to Rome and has collaborated with musicians and artists from all around the world. Best known for her unique "acoustic soul" sound, Justine captivates an audience with her rich, haunting vocal quality and performance style. Justine regularly teams up with bands and musicians at iconic Sydney locations. Having performed over 250 shows in the last 2 years, Justine is an act not to be missed.

Find out more >
Live Entertainment at
Conservatory Bar Level 1

Sheraton on the Park
161 Elizabeth Street
Sydney NSW 2000
T 02 9286 6000
E sheratononthepark@sheraton.com