Suites for Meetings and Receptions in Sydney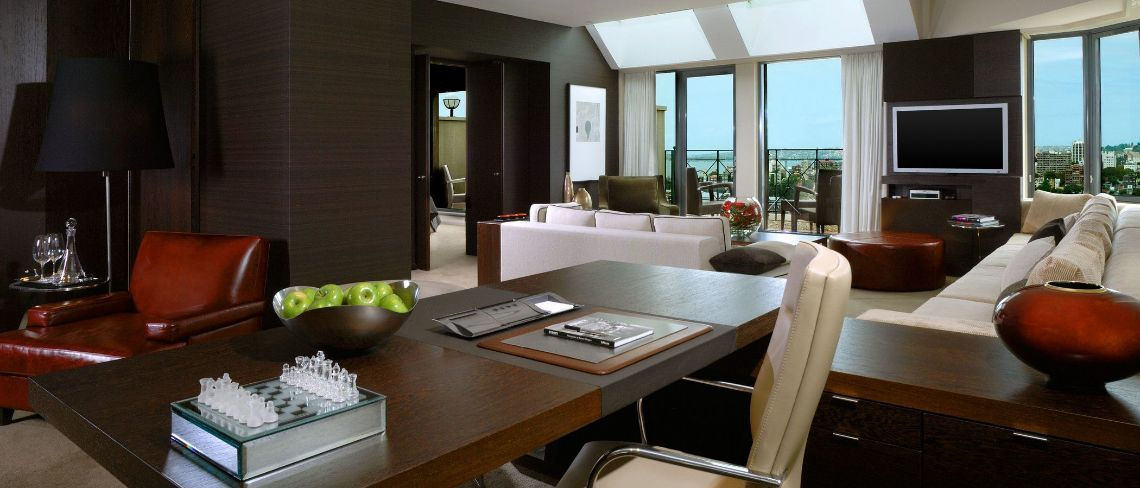 Book one of our specialty suites and enjoy a one-of-a-kind meeting experience high above the city. Our suites present ideal venues for intimate cocktail receptions, smaller business meetings, VIP entertainment and more.
All our specialty suites offer magnificent views of Hyde Park and Sydney's Harbour Heads from private terraces. Featuring custom designed interiors, exclusive amenities and services, these suites are stylish yet functional. Whether it is for a private cocktail reception, or a business meeting, our team can put together a customized package with catering and audio visual facilities to create a truly memorable experience.
The Deluxe Terrace Suite offers both a lounge and dining area perfect for conferencing or entertaining amongst contemporary-styled decor.
Our Royal Suite oozes luxury in the style of a New York penthouse apartment, perfect for evening functions and cocktails as well as day-time meetings.
The Hyde Park Suite gives the opportunity of meeting in a vast space with a lounge, work and dining area.
The Ambassador Suite will take you on a journey - beautifully arranged details and stylish interior emphasising residential comfort, featuring a luxury kitchenette.